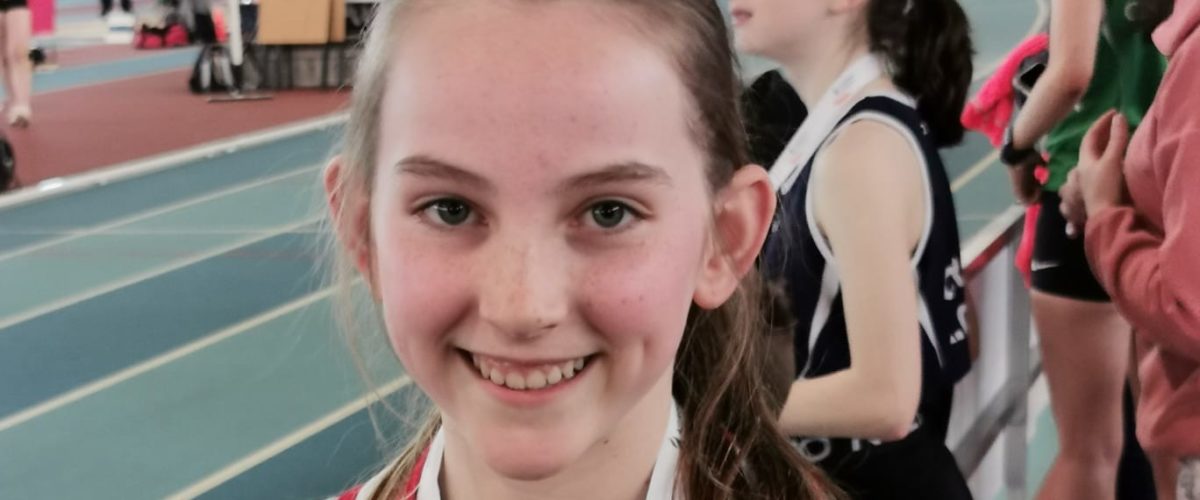 National Juvenile Indoors 2022
8th April 2022
11 Gowran AC athletes qualified for, and competed in the national juvenile indoors last weekend in Athlone. The competition standard was very high as it should be at national level. There were some brilliant performances and some exceptional ones. Pride of place belongs to our two Rachel's. Rachel Duff winning gold in the girls U13 60M sprint, and Rachel Gardiner winning silver in the girls U16 shot put, fantastic achievement both. Well done to all the athletes.
U13 Girls 60m Sprint
Rachel Duff 1st in heat, 1st in final in 8.40 sec. Improving her time in the final by 0.11.
U13 Boys Long Jump
Darragh Carroll jumped well to finish 9th.
U14 Girls Long Jump
Aoibhlinn Steger finished 12th with a jump of 4.13M.
U14 Boys 60m Sprint
Odhran Prendergast 5th in heat, and 5th in the final in 8.26 sec. Improving his time in the final by 0.05.
U14 Boys 60m Hurdles
Tómas Carroll 5th in heat.
U15 Girls High Jump
Ailbhe Steger finished 7th after clearing 5 heights increases, and finishing at 1.40M.
U15 Girls Pole Vault
Ceola Leamy finished 6th
U15 Boys High Jump
James Kelsey finished 6th with a new PB of 1.50M
U15 Boys Pole Vault
James Kelsey finished 4th
U16 Girls Pole Vault
Chloe Lynch finished 5th clearing 2.10M
U16 Girls Shot Put (3kg)
Rachel Gardiner finished 2nd with a brilliant new PB of 11.38, and narrowly missing out on gold.
U18 Boys High Jump
Darragh Nolan finished 4th with a jump of 1.65M
And here is a video of Rachel Duff winning the national indoor girls U13 60M sprint race with a superb run.