STOOK 10 Mile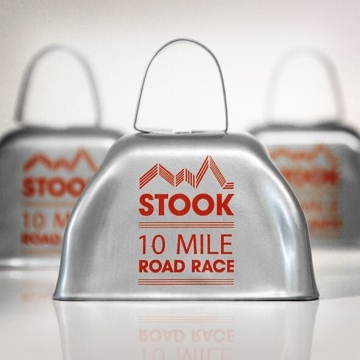 The Stook 10 Mile is hosted by Gowran AC and Young Ireland's GAA club to raise funds for their juvenile squads.
This race is a must-do for all runners! Whether you're looking for an event to test out those post-marathon muscles (if you can still feel them!), or are building your mileage upwards towards one, this comes at a great time in your training block! For others, it is an ideal way to increase the challenge of a 10k before signing up to the demands of a half marathon! The flying mile brings out the child in us all! What better way to spend a Sunday than letting loose on a hill in the beautiful countryside of County Kilkenny? It's the cheapest adrenal rush going! The view from the top of the hill just before is breath-takingly spectacular. Some say it's the Swiss Alps of South-east Leinster (and that's not just the endorphin kick talking)!
What makes this event really special is the community feel to it. Delicious post-race refreshments are served at the hall in the heart of the idyllic Dungarvan village, where the locals roll out a warm welcome to all those who travel, from near and far! The baking requests are in already and Great British Bake-Off is on series link! This is some refuelling not to be missed!
Our 5k event draws many looking for a speedy finish, but also provides a fantastic chance for families to get out and active together! Our "couch-to-5k" event will be starting in September, with a variety of Gowran AC runners of all ages and abilities organising runs on Thursday evenings in the run-up to Stook (pun definitely intended). This is a great way for anyone looking to increase their fitness in a fun, friendly and supportive way! We all started somewhere and many of our leaders this year are graduates of previous couch-to-5k blocks! We all remember that first step, but we can guarantee it's worth it – we are still running strong!
Obviously, the race is now famous for our unique finisher's medal, which pays homage to the race's fabulous setting in the form of a classic cowbell! Collections of these sought-after ornaments are now building all over the country! What colour will be added this year?
We look forward to seeing you all in Dungarvan on Sunday 17th November! Exhilarating fun in the wilds of Co. Kilkenny is only a click away!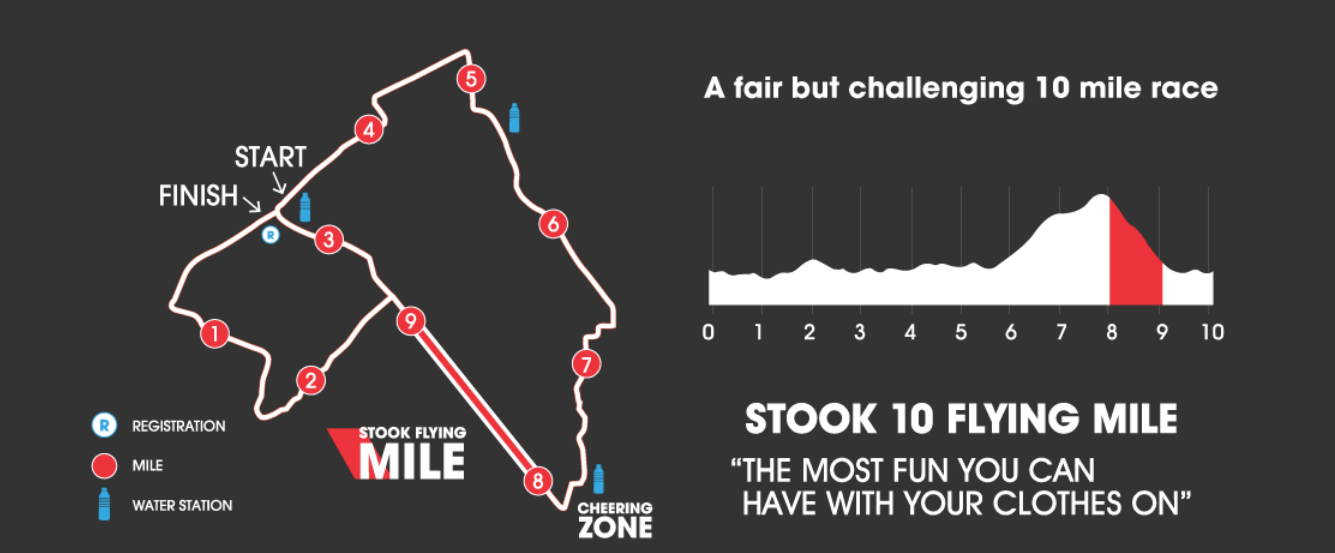 EVENT DETAILS AND SCHEDULE
Winners Prizes (Male & Female)
1st €150, 2nd €100, 3rd €50
Course Record Prizes
€500 for new course record
Men 51:16 set by Gary O'Hanlon from Clonliffe Harriers in 2018
Female 60:36 set by Lizzie Lee from Leevale in 2018
Category Prizes
M40, M45, M50, M55. M60, M65 and F40, F45, F50, F55, F65 will receive €25 each
Kealy Perpetual Shield
Team prize for athletic club teams only
Aggregate position 2 men + 2 women
€100 plus perpetual shield
www.stook10.ie