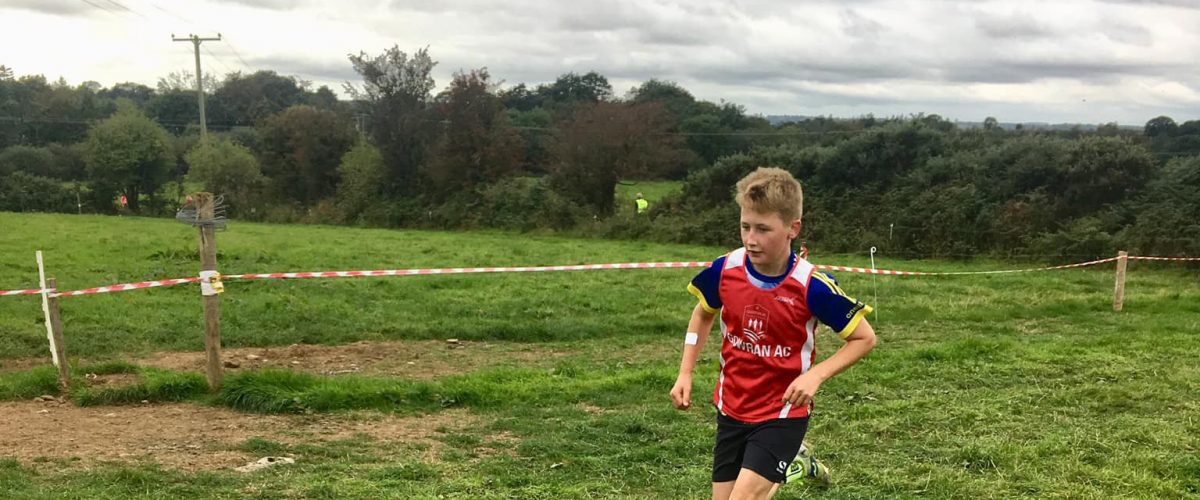 Weekend Results September 14-15th 2019
18th September 2019
An early start with Park Run at 9:30am where Robbie McGee won 1st male, Claire McDonald 1st female, David Holland first juvenile in age group 15-17.
James Delehanty casually jogged and chatted around Park Run before going on to do the 30km of the Medieval Marathon also taking place in Kilkenny. The Medieval Marathon is in its 3rd year and with various distances – Marathon, 30km, Half and 10km- there was a race for everyone.
A few of our marathon runners participated in the 30km using it as a target race pre-marathon. Joe, Pat, Ted and James all ran well despite the soaring temperatures. Eamon did the half and ran well but felt the heat of the sun afterwards. Pat Hayden ran in the 10km and followed that with the 10km of JJ Reddy on Sunday.
Also at JJ Reddy in Danesfort we had three club members Dean Rowe, Paul Deegan and Adrian Cunningham, in the top 25 for Gowran AC. Dean took the top Gowran position which was 3rd overall in a time of 31.50. For the ladies, Yvonne Cusack ran well in the half marathon, Emma Tobin in the 10km and Margaret Wilson in the 5km.
In Wexford, a small band of juveniles made it down to Taghmon AC on Sunday for the 1st of the Cross Country races. In the U10 girls, Rachel Duff in her first cross country outing ran a very steady race and sprinted home in 3rd. Lauren Phelan was close behind in 9th. In the boys Evan had a great race and finished in 2nd.
The Phelan brothers and sister Luke (U16), Ruairi (U14) and Kathy (U12) ran well with very strong finishes which helped them to gain on their competitors. Luke's last lap in particular was great to watch gaining 2 places and a distance of 300m.
And finally, Mick Kelly won the Master mens race.
Also on Sunday in Charleville, Shane Noonan was on the road participating in the half marathon. He finished 17th over all in the Mens open category in a speedy time of 1:19:31
Well done to all our athletes, great to see that so many were out over the weekend.
Park Run
1st Male – Robbie McGee
1st Female – Claire Mc Donald
1st (Age 15-17) Matthew Holland
Kilkenny- Park Run Full Results:
https://www.parkrun.ie/kilkenny/results/latestresults/
Medieval Marathon
10km – Pat Hayden
30km – Joe Treacy, Pat Lennon, Ted Ryan, James Delehanty
Half – Eamon Kelsey, Yvonne Cusack
Marathon – Simon Maher
Medieval Marathon/30/Half/10k Full Results:
https://www.myrunresults.com/events/medieval_marathon%2C_30k%2C_half__10k_2019/3035/results
JJ Reddy
10km
3rd Dean Rowe
5th Paul Deegan
21st Adrian Cunningham
Emma Tobin
Pat Hayden
5km
Margaret Wilson
JJ Reddy Half/10k/5k Full Results:
http://www.totaltiming.ie/event/jj-reddy-danesfort-co-kilkenny-half-marathon-10k-run-5k-fun-run-2019/
Taghmon Open XC, Wexford
U10 Girls 800m
3rd Rachel Duff
9th Lauren Phelan
U10 Boys 800m
2nd Evan Ryan
U12 Girls 1200m
4th Kathy Phelan
U14 Boys 1500m
8th Ruairi Phelan
U16 Boys 2000m
4th Luke Phelan
Masters Men
Mick Kelly
Taghmon AC Open XC Full results:
https://www.facebook.com/421386497891613/posts/2634225566607684?sfns=mo
Charleville International Half Marathon
Open Men
17th Shane Noonan 1:19:31 (62nd overall)
Charleville Half Marathon Full results:
https://www.sportsplits.com/races/16761/events/1/