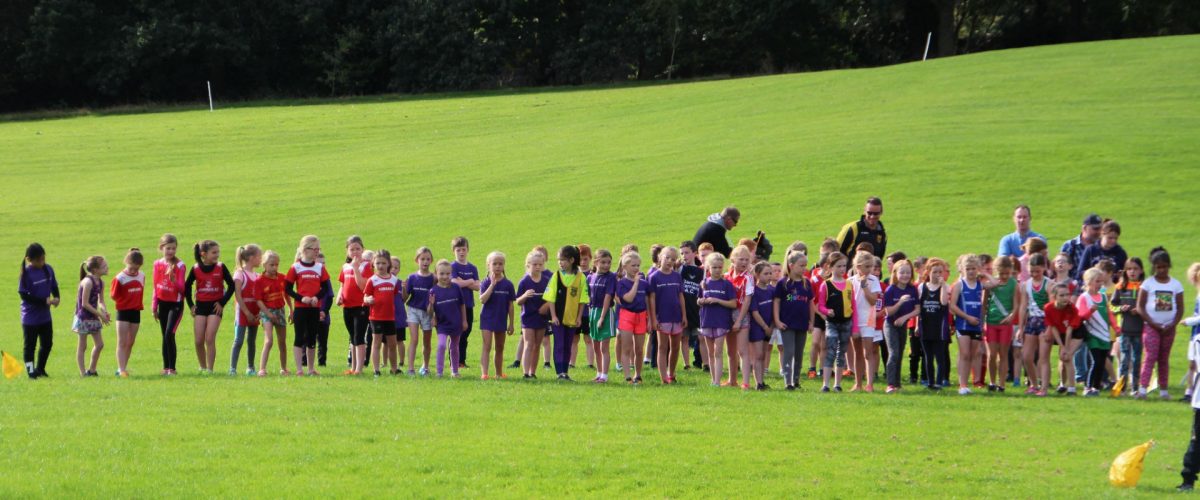 Top tips for your first visit to provincial or national cross country championships
26th October 2018
Are you new to Cross Country AKA as XC, CC or "The Country"? Here's some helpful tips for first-time parents and athletes going to a Leinster or All-Ireland cross country championships.
These championships are very different than "the counties", being prepared and ready for action will make your day so much better. So we asked our coaches and parents to share their top tips for newbie parents getting ready for cross country.
Know where you're going!
There is always one parent who ends up in the wrong part of the country. Make sure to double-check the location!
Arrive early
It can take time to park, and more time again to walk from the carpark to where the races are taking place. So, if first races are on at 12, aim to be there for 10:45. All athletes need a number to race; the coaches will have collected the numbers and will distribute them from base camp. 
Stay Warm and Dry
Parents and kids alike should wear warm clothes, wellies and bring loads of extra socks!! It can get muddy but even if it's not; cold and damp can seep from the ground up. A hot water bottle is many a parent's secret weapon! 
Bring The Right Gear
There are three changes of clothes required
The Warm-up – 

We'd recommend running tights, a light long-sleeved top that can be worn over a singlet, hat, gloves, and runners (not race spikes). Base layers are great for stopping the chill getting to your bones! 

The Race 

Essential race gear is shorts, club singlet, socks and a pair of spikes with 9mm+ spikes, it can be cold waiting at the start; so an old jumper (disposable) that can be worn to the start is not a bad idea – if changing in a field, a towel or somesuch is a good idea for privacy.
Afterwards  

Bring a complete set of clothes to change into after. Hats, gloves and even….arm sleeves can also help keep the chill away!

Handy accessories to pack – baby wipes, safety pins and pliers!
Commit to the day 
Once your athlete's race is over, don't just jump in the car – hang on for the other races and cheer on your fellow club and county athletes.
Be race rested and fueled
Make sure athletes are rested from the night before, and bring energy giving healthy snacks for before the race and then some yummy treats for after.  Bring enough treats to share! 
Spectators' Etiquette
Cheering is good,  here's a list of people you should cheer for;
A) Anyone running for your club
B) Anyone running for a club from your county
C) Anyone else who is running, because they are all just kids just doing their best.
NEVER, ever, ever run alongside the athletes. At best, it looks ungraceful and at worst it will make you look deranged!
Set your expectations correctly! 
If your son or daughter is the fastest in their school or has done well in counties that is fantastic and you should be proud. BUT these competitions are at another level, there could be 150 kids taking part in a race – and to come 80th – 90th etc is actually a fantastic achievement. So, wherever your kids finish in a race they deserve the same hug, congratulations and respect as if they had won – it is easy enough to stand on the sidelines and cheer, it takes real guts to run 2,000m in ankle deep mud…
We will keep this list updated; got a tip to contribute; let us know!