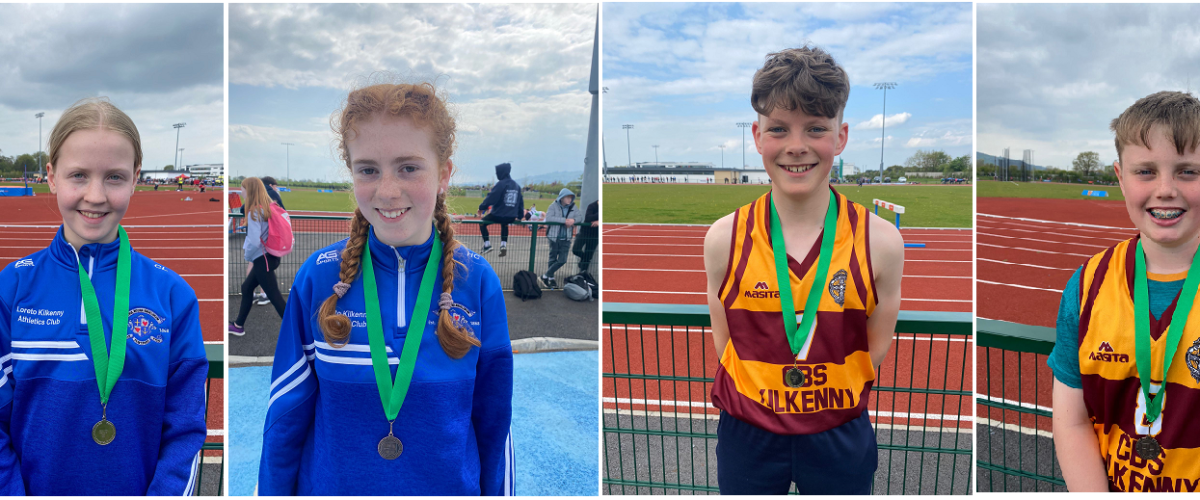 Secondary Schools South Leinster Track & Field
1st May 2022
The Secondary Schools track & field season has started, and the South Leinster's were on at a sunny and busy IT Carlow on Thursday. 9 Gowran AC athletes brought home medals, with 7 now progressing through to the Leinster finals. Well done.
Girls – Ailbhe Steger – 1st in Triple Jump, and 3rd in High Jump. Orla Brennan – 1st in Hammer, and 5th in Shot Put. Hazel Coogan – 3rd in Javelin. Ceola Leamy – 2nd in High Jump. Chloe Lynch – 2nd High Jump.
Boys – Noah Denieffe – 1st in Javelin. Billy Coogan – 1st in Steeplechase. James Kelsey – 2nd in High Jump. Charlie Ryan 3rd in Discus.