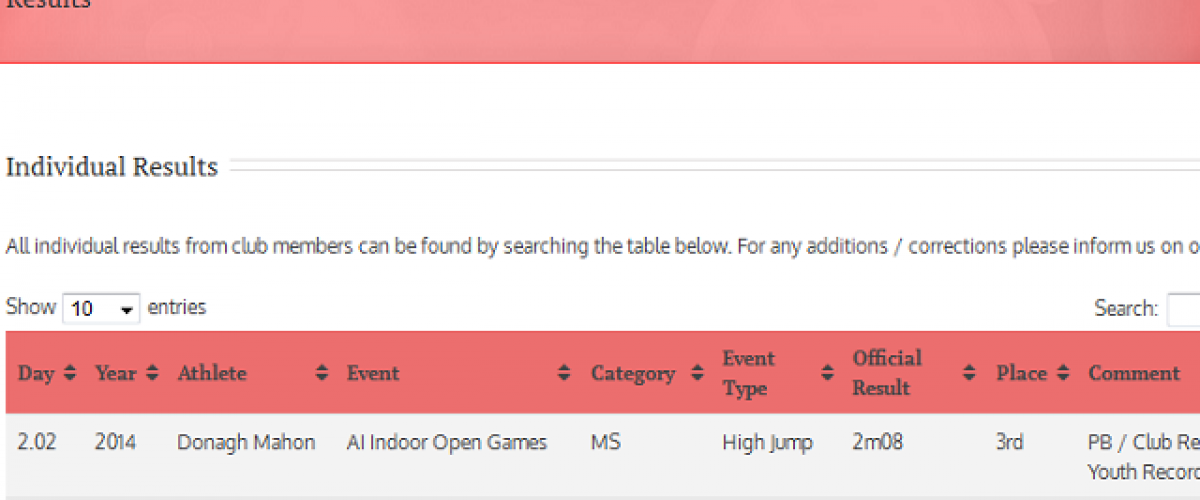 New Club Results page on Website
4th February 2014
Work has commenced on building a results page to cater for all on our website. The page can be accessed through the menu bar throughout the website. The page will be searchable so that an individual or event's results can be sources by the touch of a button. It is however work in progress!
The club have records of results going back as far as the early 1990s thanks to the great work of Liam Kealy who went to the time and effort to collate it all together. Over the coming weeks and months we will update the page with these results starting with the most recent.  As a starting point last year's (2013) results have been added.
We hope that this will be a great resource for the club in years to come. If anyone would like to assist with us with updating the page, or if you have a result you wish to add, please contact us at info@gowranac.com.