Mary Fitzgerald
9th February 2019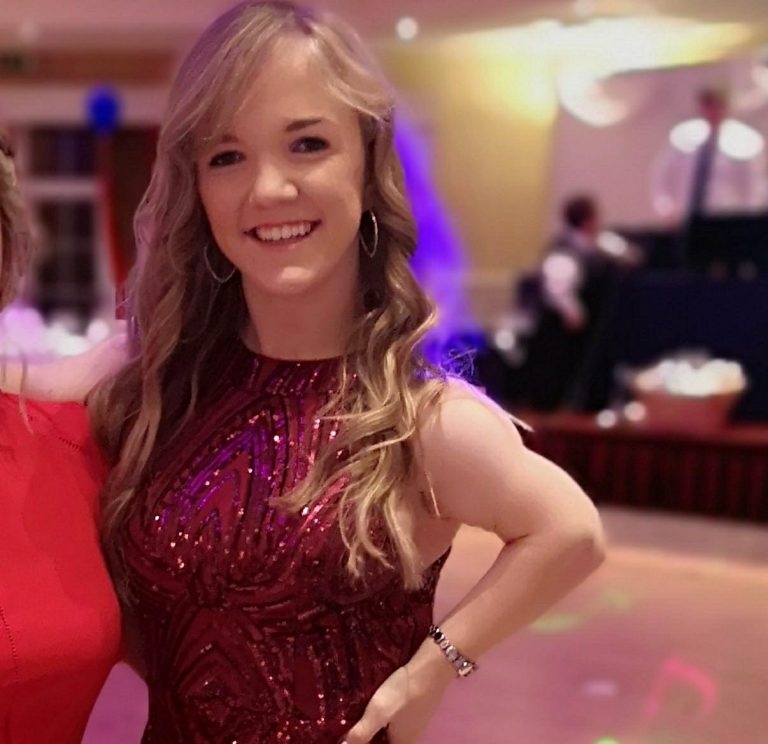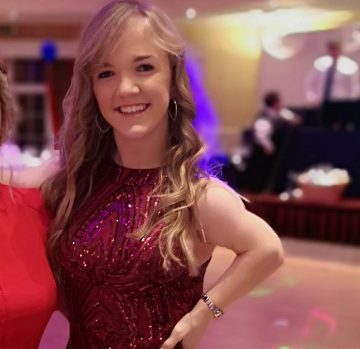 I am a 19 year old para athlete of short stature from Kilkenny and a member of Gowran Athletic Club. I compete in javelin, discus and shot putt. I was first introduced to para sport when I was eleven. Sport means so much to me, as well as giving me the opportunity to compete on the international stage for my country, I have also gained so much confidence and independence. It sounds 'cheesy' to say but I have gained so many life skills through taking part in competitions, both nationally and internationally. I am a far more outgoing person as a result, I cannot see my life without para sport to be honest!
My main events are javelin, discus and shot putt, and my para classification is F40, which means I would compete against those similar to me of short stature (within a certain range of height). Within eight years, I have got so many fabulous opportunities through para sport.
I have so far represented Ireland in the UK, the US, the Czech Republic and Portugal. I have competed at four I.W.A.S. (International Wheelchair and Amputee Sports) World Junior Games, overall winning 8 gold and 2 silver in my 3 events. In 2017, I ended the season as the world leading javelin thrower in my category. In 2018, I ranked 8th, 4th and 2nd in shot putt, discus and javelin respectively. I am the Irish record holder in all 3 of my events.
In September, I started Occupational Therapy at University College Cork. I am very fortunate to be one of the five recipients of the Sports' Scholarship in the Quercus Talented Students' Programme. This scholarship has been awarded to students such as rower and Olympic silver medallist Paul O'Donovan, leading disability right activist Joanne O'Riordan, Clare senior hurler Shane O'Donnell, Thomas Hayes Trust founder Alan Hayes, as well as Cork senior hurlers Shane Kingston and Mark Coleman. I am truly honoured to be recognised amongst such a high calibre of students, and I am so grateful to Gowran AC for all their help along the way.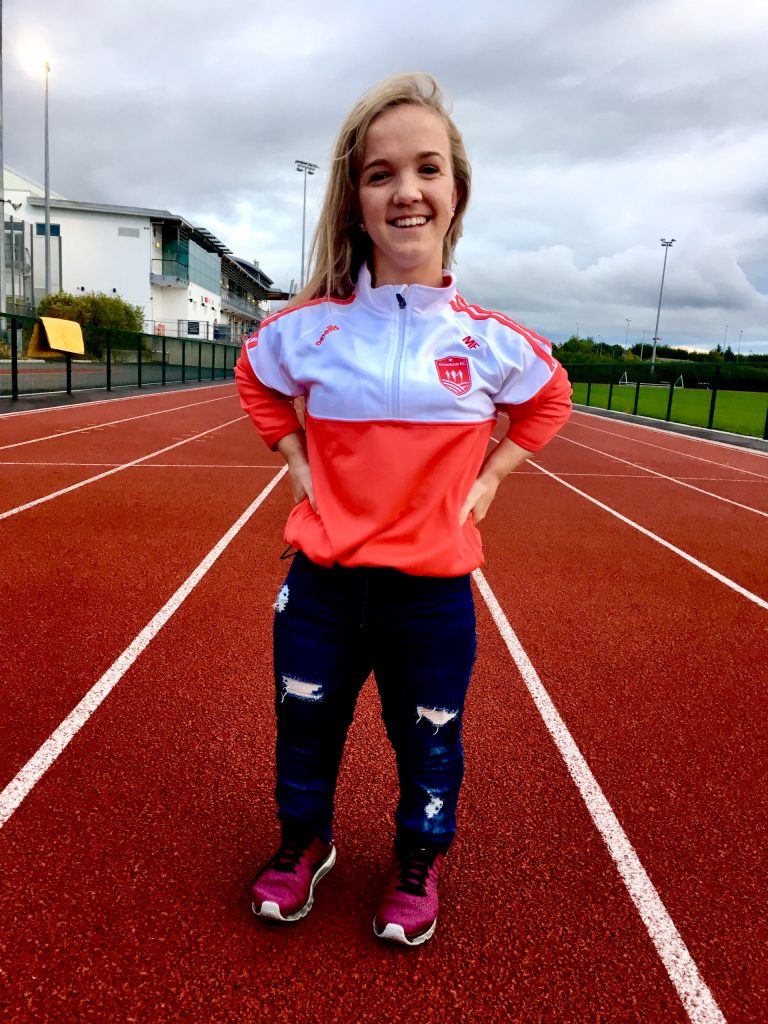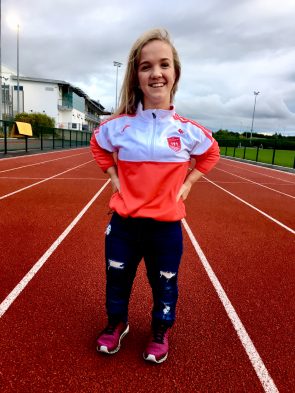 Goals
2019 – World Para Athletics Championships in Dubai
2020 – Paralympics in Tokyo
From day one, the club (Gowran AC) has been so welcoming. There are training sessions every Monday, Wednesday and Friday evenings. There is such a positive atmosphere at every training session, and everything is done so that each athlete, whether an amateur or international champion, can reach their full potential in track or field, and often both! I am truly grateful to coaches Dave Denieffe and Liam Kealy, who go above and beyond for every athlete in the club. They have given up their weekends and nights after work to run the training sessions at Gowran Racecourse and in Scanlon Park in Kilkenny city. I'm so thankful for everything that they do for me. I am delighted to be part of such an amazing athletics club.
My next goal is to qualify for the World Para Athletics Championships in Dubai in 2019, and of course the next Paralympics in Tokyo in 2020. This month, I will compete in the fifth IWAS World Games in Sharjaah, UAE.
Busy but amazing times ahead!