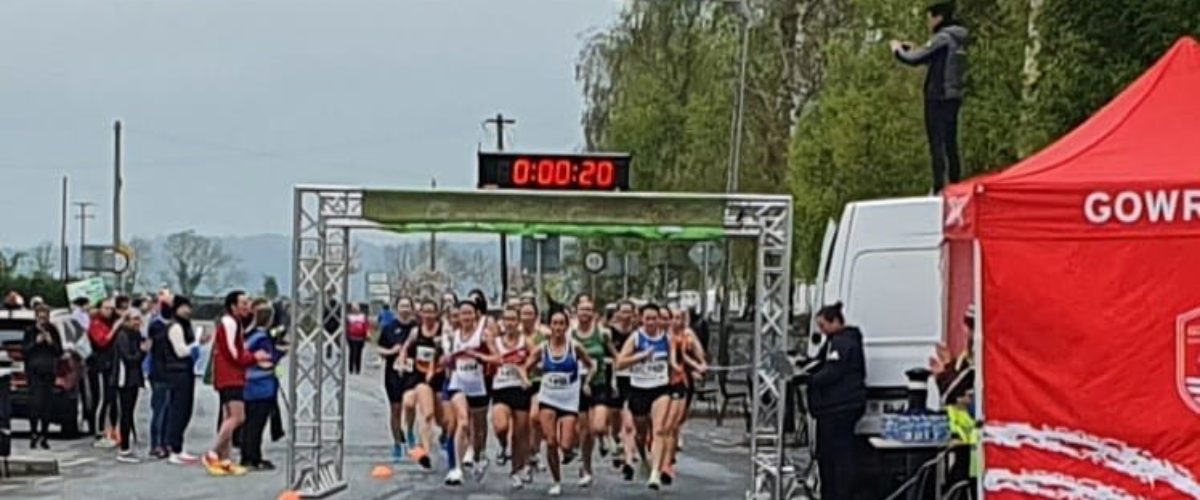 Leinster Novice & Master Road Champs at Gowran
1st May 2022
Gowran AC hosted a very successful Leinster Road Race in Gowran village yesterday. It was great to see a return of the race to the village after the Covid hiatus. We had a large entry of participants which made for a great atmosphere. Gowran AC had 13 athletes competing, with 4 in the novice race, and 9 in the masters race.
Dean Rowe was first Gowran AC athlete home in the novice race in 8th, followed by Ray Lahart, Johan Muller, and David O'Brien. Niall Sheehan was first Gowran athlete home in the the masters race in 5th, followed by John Coady, Paddy O'Keefe, Martin Moseley, Paul Deegan, Adrian Cunningham, Johan Dewberry, Matt Ryan and the effervescent Mick Walsh.
Well done & thanks to the volunteers who supplied cakes & sandwiches etc and gave their time to make it the success it was.
Full results are available at https://www.myrunresults.com/events/leinster_novice__master_road_champs/4431/results
A selection of photos attached.