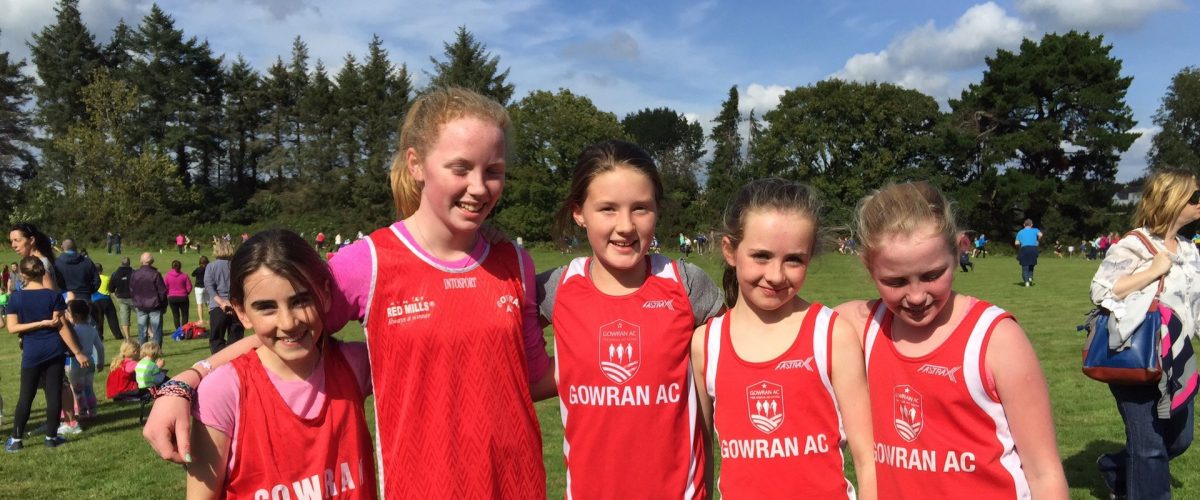 Kilmacow Open XC 2015 Report
27th September 2015
Unseasonably sunny weather, a great turn out and and stellar performances made for a great trip down to Kilmacow today. Two weeks after the rains of Adamstown sunshine, firm ground and cow free pastures made for an altogether more agreeable day. This meet continues to attract big and hi calibre fields from the youngest ages up – so it proves it's worth as a warm up for the county championships that lie ahead over the next few weeks.
32 athletes from the club participated across races from u8 – u16, the club was thrilled with the turn out and performances.
Highlights of the day included having 6 boys in the u8 race, 5 girls in the u12 and 4 in the u14 boys – that u14 team also claimed a team bronze medal. Individually there were loads of stand out performances across all ages.
In the junior, senior and Vet races, Cormac Buggy and Eleanor Kennedy both ran superbly, with Sharon Cleere, Michelle Ryan, Simon O'Dwyer and Derek Kehoe all running strongly ahead of county championships.
Girls U8
Kaitlyn Wade 33rd
Laura Ryan – got stepped on and had to drop out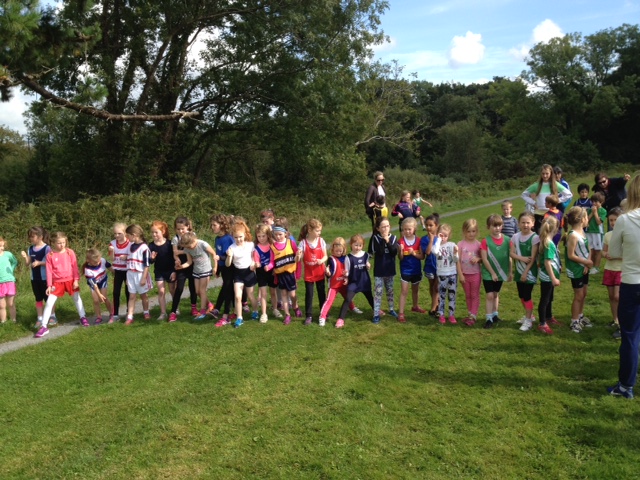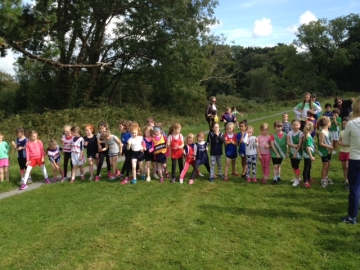 Boys U8
Tom Keogh 2nd
Charlie Ryan 13th
Sam Mc Avinney 14th
Darragh Roche 15th
James Kelsey 16th
Conor Carroll 17th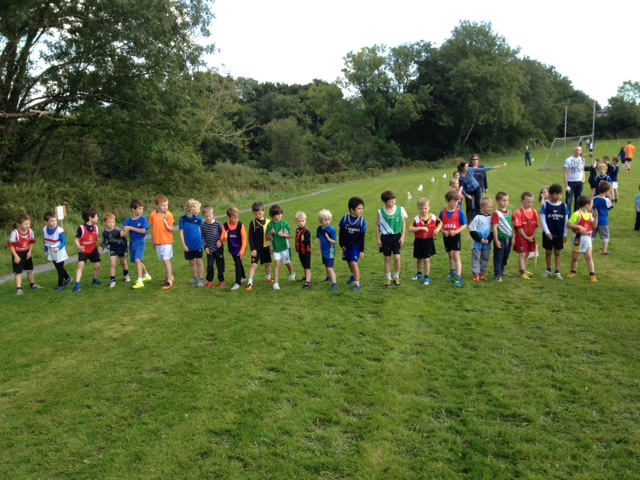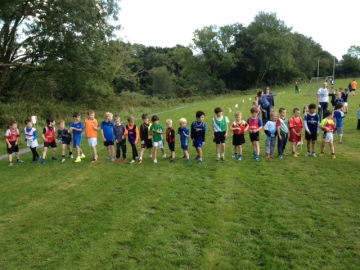 U8 Boys- Starting Line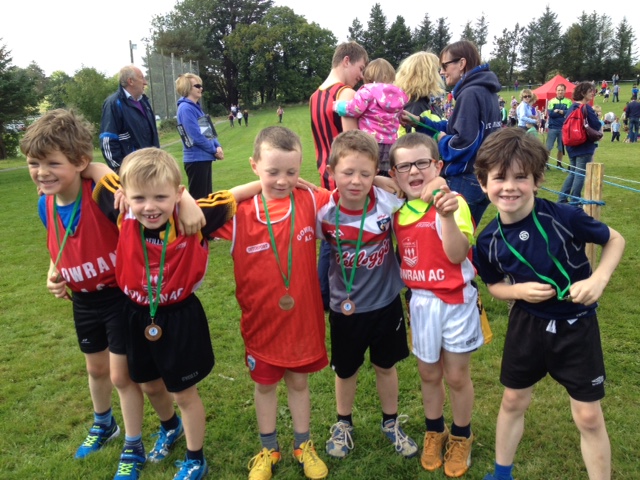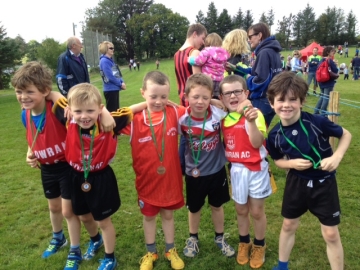 Girls U9
Caragh Mc Donnell 21st
Boys U9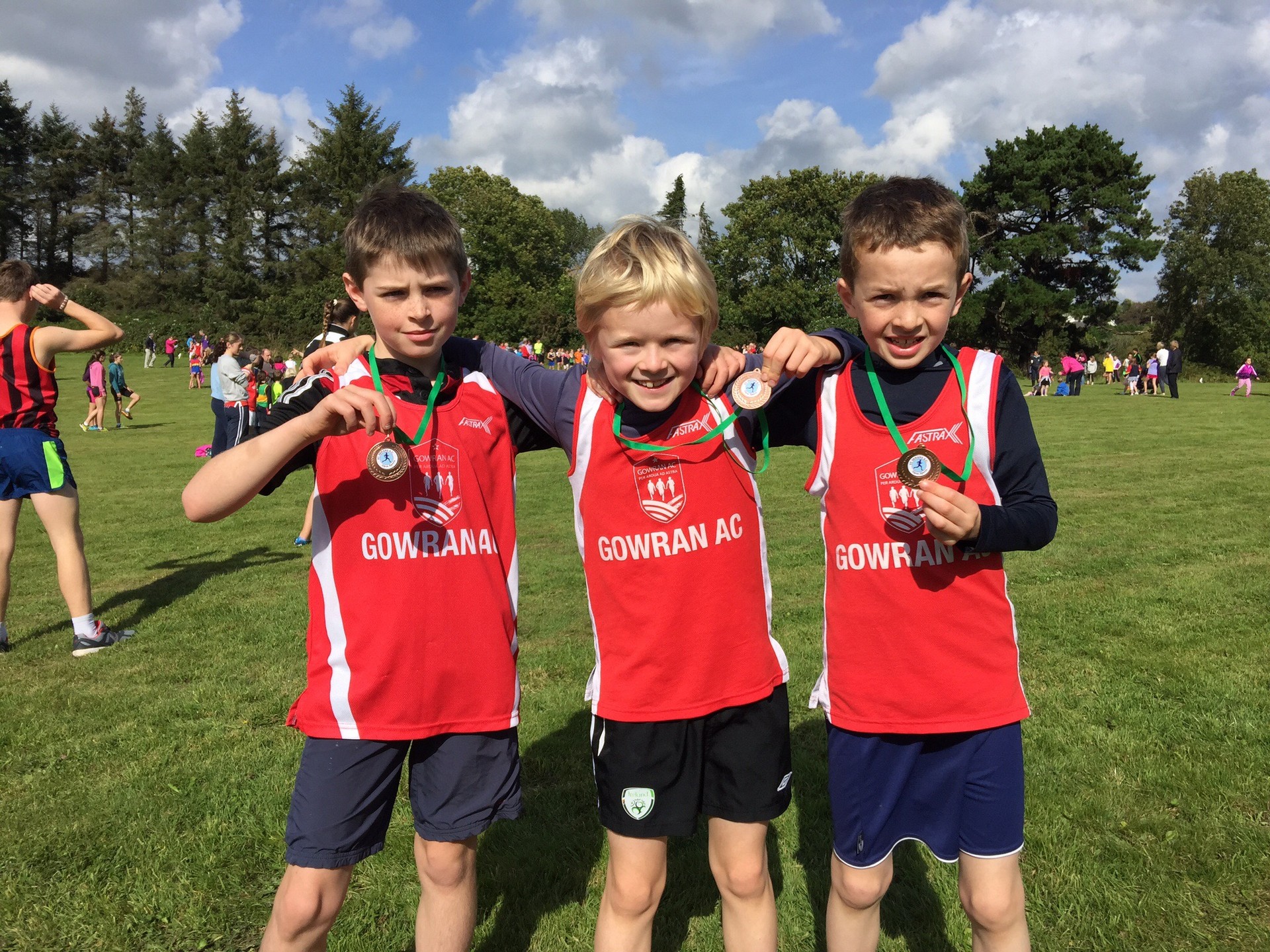 Aaron Doyle 3rd
Darragh Dunne 4th
Liam O'Dwyer 5th
Girls U10
Sarah Keogh 4th
Boys U10
Matthew Mc Avinney 16th
Niall Carpenter 20th
Kane Scully 21st
Patrick Wade
Girls U12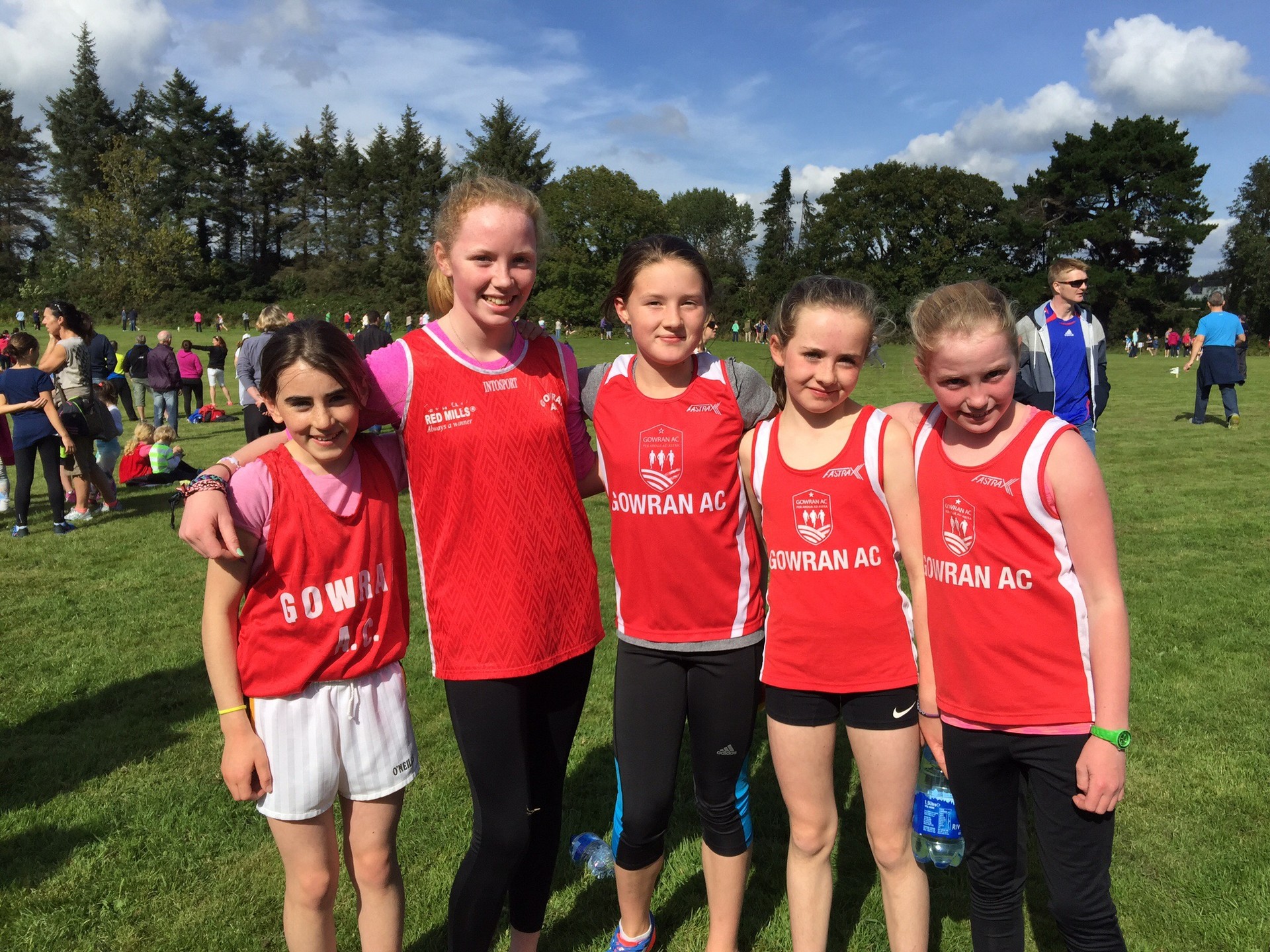 Hannah Keogh 4th
Anna Connolly 29th
Ella Cusack 30th
Maria Connolly 32nd
Rosie Farrell 27th
Boys U12
Cillian Dunne 10th
Darragh Carpenter 29th
Noah Scully 32nd
Boys U14
Henry Farrell 9th
Brogan Mc Avinney 11th
Peter Dunne 19th
David Byrne 23rd
U14 boys got 3rd team overall.
Girls U16
Ruth Kennedy 2nd
Boys U16
Eddie Gittens 15th
Sean Midleton 16th