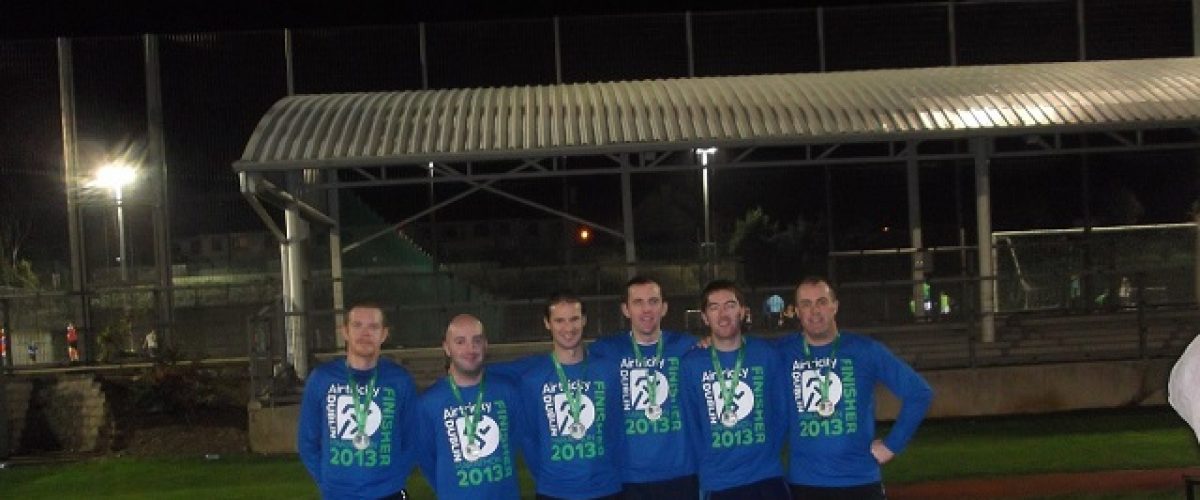 Dublin Marathon 2013
5th November 2013
A great week for Gowran AC commenced with some excellent performances in the Dublin Marathon on Monday, 28th October. Thanlfully what was forecast didn't arrive and conditions were pretty good apart from a blustery wind which meant that runners were exposed in parts.
Thomas Brennan (3:03), Billy Holden (3:10) and Garry Farrell (3:11) represented the club well with great sub 3:15 times with Thomas getting close to the sub 3 mark.
David Dempsey made his marathon debut in a fantastic 3:23 and was closely followed by his marathon training partner/mentor/rival Adrian Cunningham in 3:24.
There were also solid runs from Linda Delaney (3:45), Simon Maher (4:17), Emmet McAviney (4:37) and Pat O'Neill(4:52) on what was a great day all round.
On the track last Wednesday we managed to grab some of the finishers in the picture above.
(From Left) Billy, Simon, Adrian, David, Jonathan and Emmet.
Well done to all!