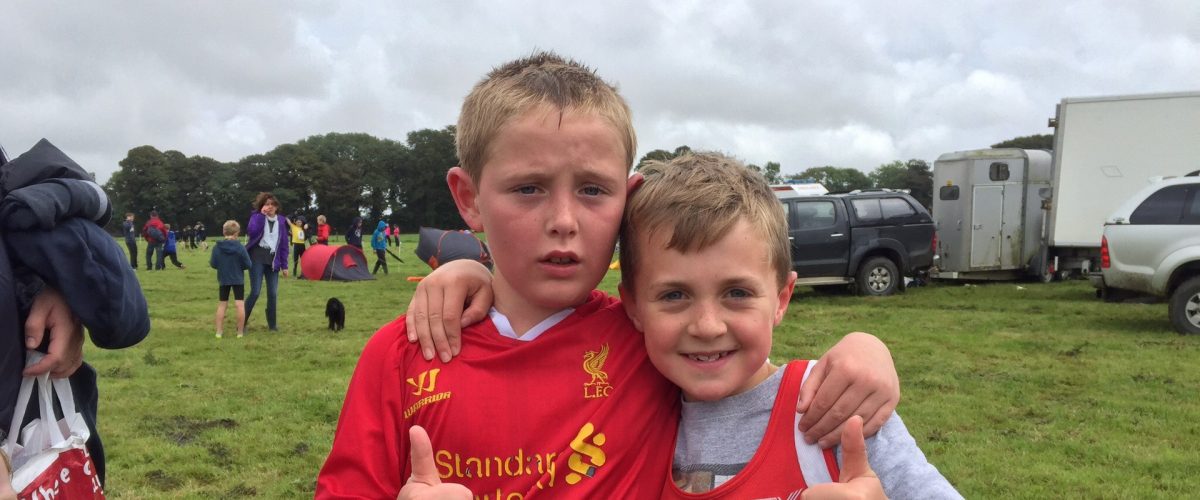 Adamstown Open XC 2015 Report
13th September 2015
A biblical downpour marked the opening of the 2015 cross country season in Adamstown today. A few weeks of dry weather in advance had left the ground in good condition and with the upper field out of bounds, the course lacked any hills of note – so the going across all races was fast.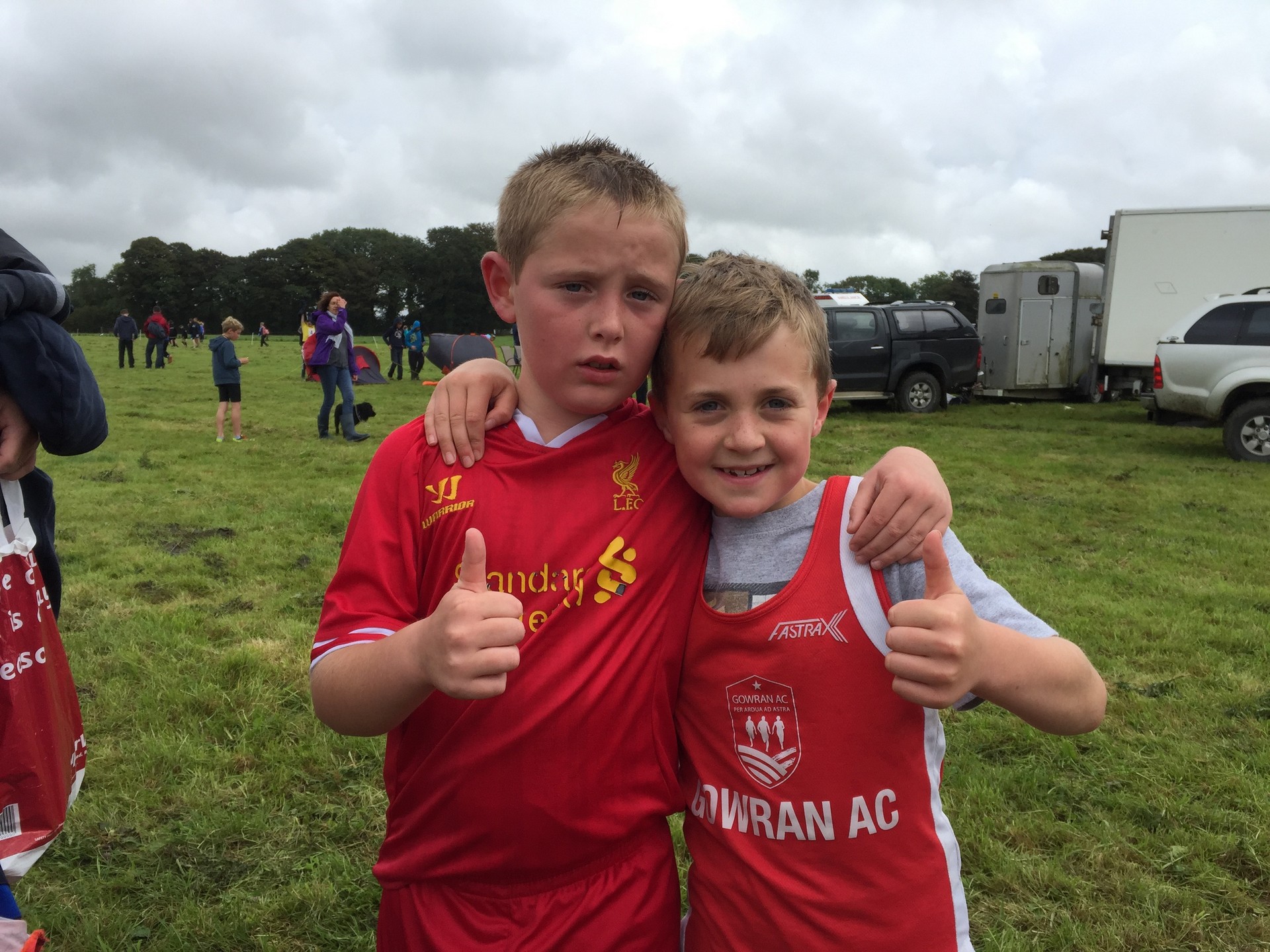 Many of our Athletics Academy runners (u8 and younger) were making their XC debuts – and we were delighted with their performances – in the kid's race Kaitlyn Wade and Kate Hayden both ran very well. For some of this group it meant a step up in distance to 500m in the u9s races. And whilst this proved to be challenging they all dug deep and finished well. In the Girls u9, Molly Lynch and Laura Ryan ran very well. In the boys u9 race, Pauric Hanlon, Noah Denieffe & Tom Kehoe all stepped up a year and ran super. In the same race but running in their age Albi (9th), Liam (4th) and Dara Dunne (6th) all finished within the medals. In the u10 Girls, Sarah Kehoe ran a great club debut in XC to finish second in a very competitive race. In the u11 Boys race – Mathew McAviney continues to improve with a great finish in their 1000m race, Patrick Wade competing in his first cross country race showed great strength to beat the distance.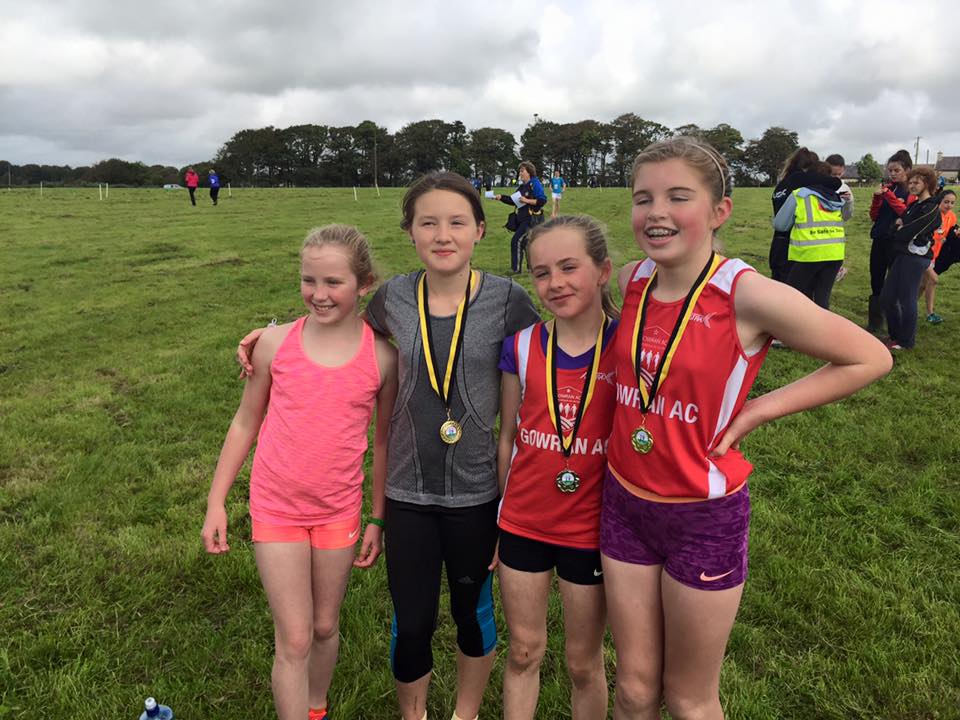 In the u11 Girls Maria and Ella ran very well – Maria had a slow start but fought her way back into the race, whilst Ella finished strong (as ever) to finish well within in the medals. This was a competitive race and a great start to the season for the girls. In the boys u12 race, Cillian Dunne ran probably his best race ever to finish second over 1500m – fighting it out with a group of 3 with 200m to go, Cillian kicked before the final bend to finish comfortably ahead of 3rd. In the girls u12 race Hannah Kehoe finished strongly in second place – a super debut at this distance. In the girls u13 race, Eve O'Dwyer won gold in the tightest of finishes with a final sprint over 80m that had both athletes cross the line together. In the boys u13 David Byrne showed great determination and guts to finish 13th over 1500m. Eddie Gittens progression continues with a good 5th place finish in the boys u15 over 2500m and Ruth Kennedy showed a great return to form winning the girls u16 over the same distance.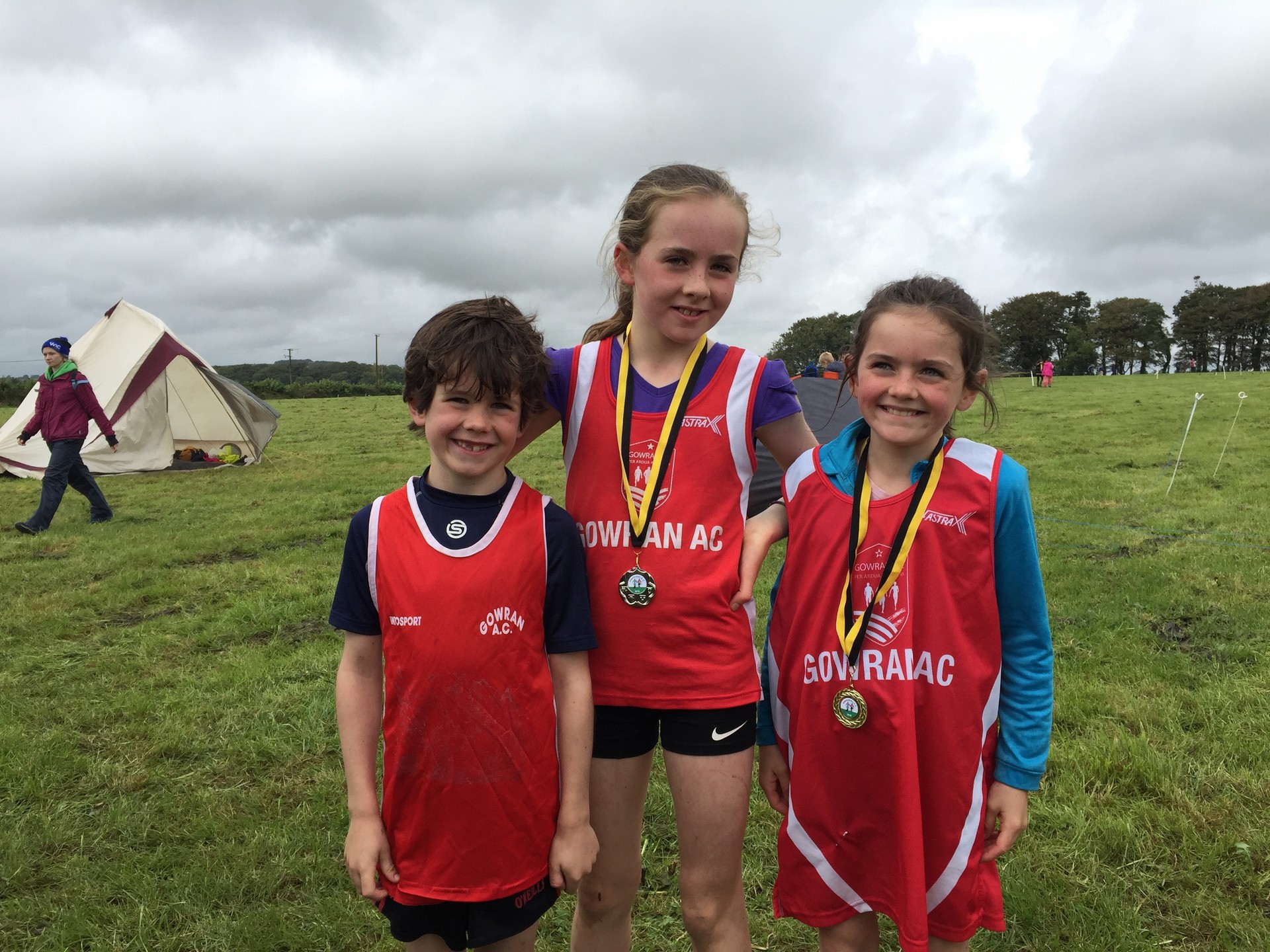 In the senior race, Lyndon Barcoe (5th), Simon O'Dwyer (6th) and Derek Kehoe (8th) all put down a solid marker for the start of the XC season.
Well done to all who took part today, next stop Kilmacow Cross Country on the 27th of September. Training continues on Monday at 6:30, Friday at 6:30 and Sunday at 10:30.
Kids Race
u9 Girls
u9 Boys
Noah Denieffe
Pauric Hanlon
Tom Denieffe
Albi Paul
Liam O'Dwyer
Dara Dunne
u10 Girls
u11 Boys
Mathew McAviney
Patrick Wade
u11 Girls
Maria Connolly
Ella Cusack
u12 boys
u13 Girls
u13 Boys
u15 Boys
u16 Girls