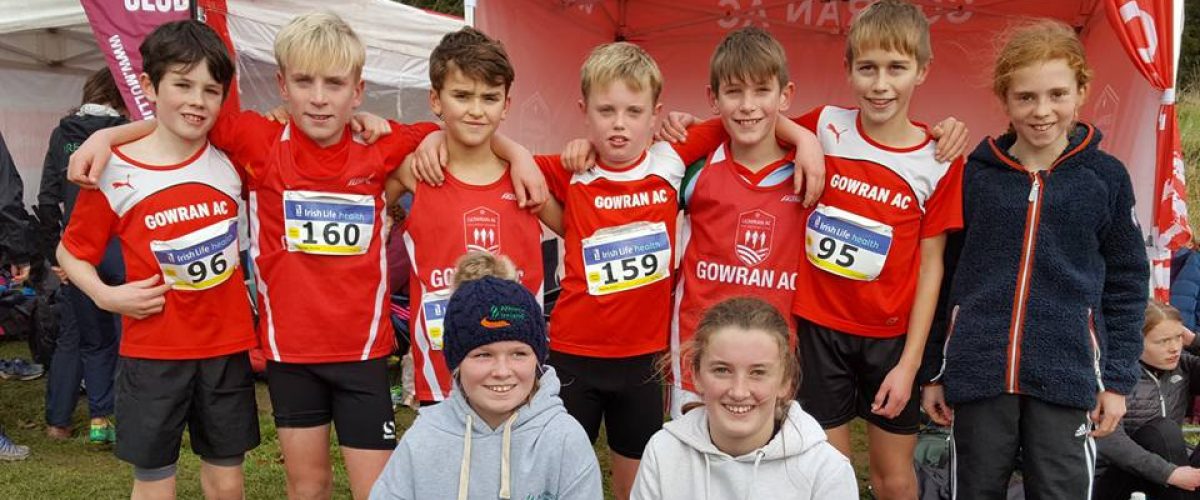 Weekend Roundup 25th November 2018
25th November 2018
The National Cross County for Even ages was held at the National Sports Campus in Abbottstown. Course conditions, for our 17 athletes today, were ideal for cross country with soft shortcut grass in most areas. The outer loops had wet mucky conditions for a short stretch.
The competition was as expected… tough with between 150-170 in each race. First off at 11:30 sharp were the girls U12 in the 2000m. Trio Hazel, Alex and Órla all put in a fine performance. Hazel was cut off by an athlete and had a near fall but recovered well to finish 37th. The U12 Boys were 12th club and all did their best over the 2000m. Sarah and Rachel did themselves proud in U14 girls. Rachel looked strong coming home with a fast finish. Billy had an amazing run and finished 22nd, barely missing out on a position on the Leinster Team which won gold.
Cillian and David in the boys U16 race put in their best effort. Cillian was the 4th Kilkenny boy home.
Hannah's U16 4000m race was thrilling. Hannah hit the front bunch from the start and with 1000m to go Newport's Aimee Hayde made a break stretching out the leaders but Hannah followed and got herself nicely into third position. Despite Hannah's best efforts, Derry girl Cara Laverty in 2nd, was not to be caught. Hannah went home with 3rd Individual, 1st Leinster Team, and 2nd County team. A nice haul of medals.
Niall Sheehan ran well and came 43rd in the Senior Men's 10,000m in a time of 32.59.
For full results click  http://www.athleticsireland.ie/competition/results/
U12 GIRLS
37 Hazel Coogan*
90 Alex Brennan*
117 Órla Brennan
*8th County Team
U12 BOYS
52 Ruairi Murphy*
56 Sam Brennan
106 Tom Kehoe*
128 Jack Joyce
151 Aidan Keating
163 Charlie Ryan
*10th County Team
12th Club team
U14 GIRLS
40 Sarah Kehoe*
91 Rachel O'Neill
*7th County Team
U14 BOYS
22 Billy Coogan
U16 GIRLS
3 Hannah Kehoe*
111 Pia O'Grady
* 2nd County, 1st Leinster Team
U16 BOYS
128 Cillian Dunne*
150 David Byrne
*11th County Team
SENIOR MEN
43 Niall Sheehan*
*6th County