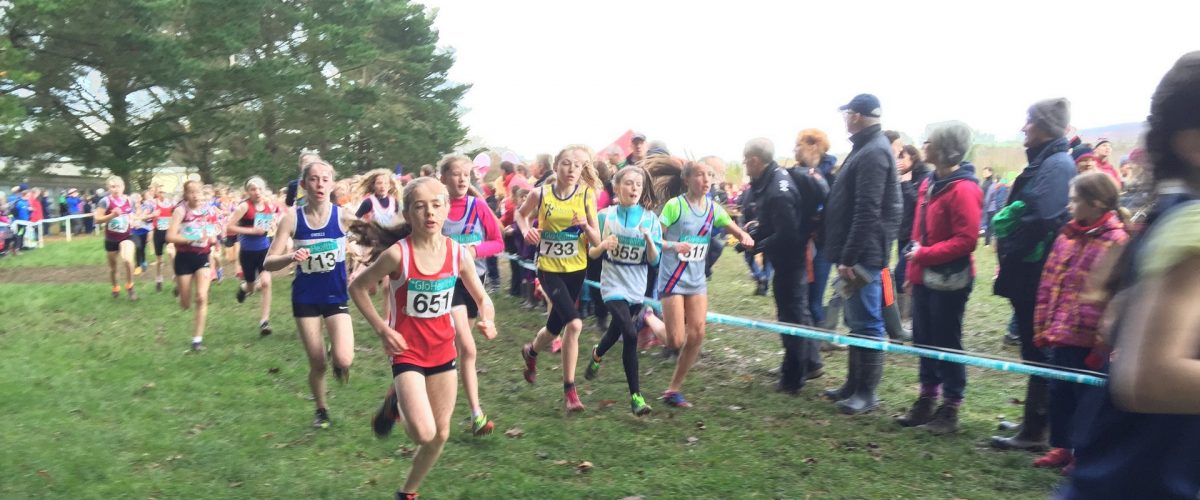 2015 National Uneven Age & Novice XC
6th December 2015
The club finished off the 2015 XC Season with a very good day down in Dungarvan, Co. Waterford. First to don the red singlet was Billy Coogan in Boys u11. Billy ran very well to finish 49th; comfortably the first Kilkenny man home. The Kilkenny team finished 6th.
Next up, were the girls u13, where two athletes represented the club. Hannah Kehoe finished off a great first season of XC with the club to come 13th, Hannah was 3rd scorer on the Kilkenny team who won bronze, and also on leinster team who won gold. Also running for club and county was Caoimhe Coady, who finished 89th from a field of 151. Well done to both girls.
In the boys u15, Henry Farrell ran well to finish 107th in a field of 134. Henry was just outside the county scorers, the county came 5th. In the boys u17, David O'Carroll's form continues to improve as each race goes by, David finished 82nd in a highly competitive field of 106, the county finished 6th.
Making her national novice debut, Maura Bambrick ran very well to complete a great first season with the club to finish 65th In the men's novice, we had a team compete for the first time in many years. Well done to all who ran; Simon O'Dwyer (132), Lyndon Barcoe (137), David Dempsey (158), Derek Kehoe (167) and Pat Coady (191)